Regular Bounce Houses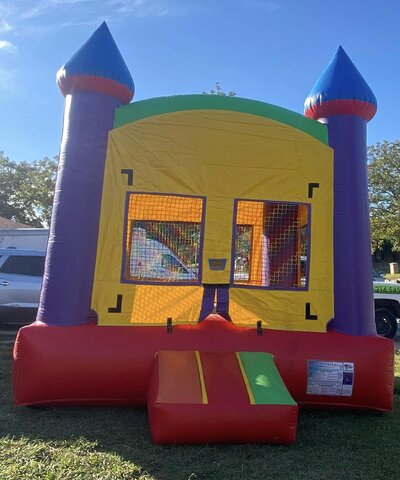 Description
Regular Bounce Houses – the perfect choice for endless fun and entertainment for kids at any party or event! These iconic inflatable structures have been a beloved feature of children's celebrations for years, providing a safe and exciting environment for little ones to jump, bounce, and laugh together.
The Regular Bounce Houses are designed to delight children of all ages and are perfect for various occasions, from birthday parties and playdates to school events and community gatherings. Their kid-friendly design and universally appealing theme make them a popular choice for parents and event planners seeking a reliable and engaging source of entertainment for their little ones.
Constructed from high-quality materials, the Regular Bounce Houses prioritize safety and durability to ensure peace of mind for parents. Their sturdy design creates a stable and secure environment for children to enjoy, while the use of puncture-resistant materials guarantees uninterrupted fun. Additionally, the bounce houses feature mesh windows for easy visibility and ventilation, ensuring a comfortable and enjoyable experience for the kids.
One of the key advantages of the Regular Bounce Houses is their ease of setup and transportation. These inflatable structures can be quickly inflated and deflated, making them perfect for events that require quick and hassle-free installation. Plus, their compact and lightweight design allows for easy storage and transportation, so you can bring the fun with you wherever your little ones go.
Bring the excitement and joy of the Regular Bounce Houses to your child's next event and create lasting memories for them and their friends. With their classic design, high-quality construction, and versatile appeal, these bounce houses are the perfect choice for any children's celebration. Jump into the fun and discover the magic of the Regular Bounce Houses today!